Progress Machine possesses a wide range of machining capabilities, our machine shop is equipped with an extensive range of equipments allowing the machining of components weighing up to 10 tonnes. With a dedicated team of highly skilled engineers, we have the ability to machine a broad spectrum of elements, including fabrication, forgings and castings in a comprehensive range of common industrial materials.
Large Vertical Lathe
Our vertical lathe is capable of matching diameters of up to 100 inches and 16 tons. These are designed for heavy cutting applications. It provides tooling versatility for turning and milling applications. The vertical alignment allows short, heavy and bulky materials to be machined more efficiently.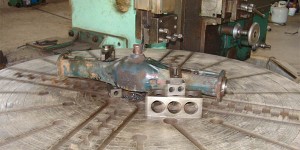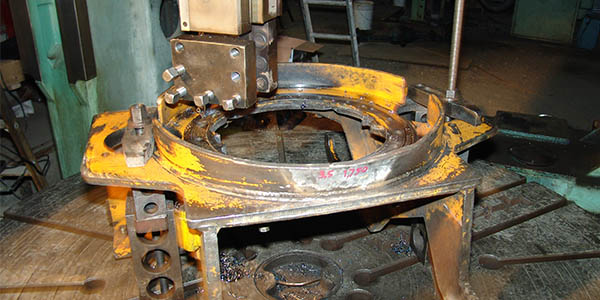 Horizontal Boring
With our horizontal boring services, we help our clients to bring the machines back to life with minimal cost. The machines are rebuilt and upgraded for optimized production. Our horizontal boring capacity is at 60 in x 60 in x 100 in. We will make your machines apt for multiple operation by adding accessories, including automatic tool changing, tool wear and palletization systems.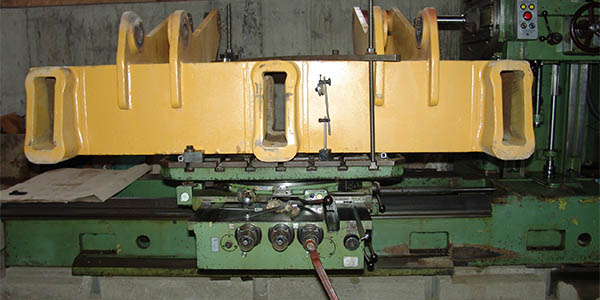 Portable Line Boring
For customers that can't come to us, we go to them with our portable line boring equipment. We have an automatic welder (bortech) that allows us to build up holes diameters as small as 2 inches. With years of experience, and developing our specialized equipments, we now lead the development of special purpose machines and techniques for precise on-site machining of equipment in industries.